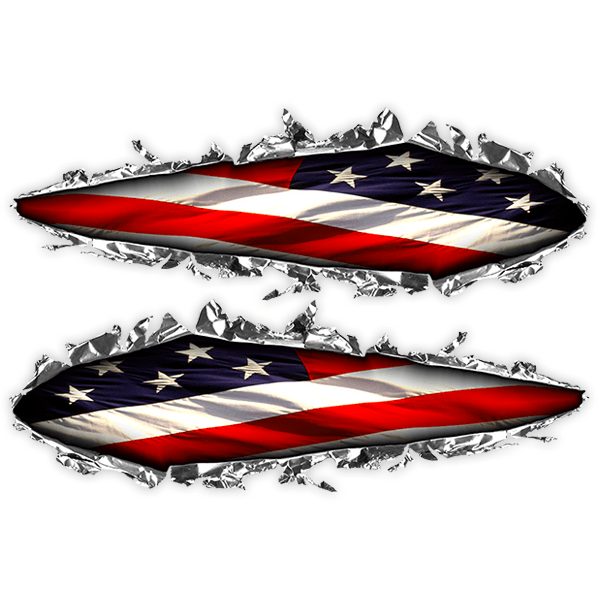 Size:
2 Units 100 X 33 CM.
|
Position:
Normal
Sticker caravan Tear with US flag. RV Stickers. Extraordinary effect that simulate a large tear on the outside of the vehicle, with a U.S. flag. When you open the veneer you see the flag inside, protected, could be interpreted as a metaphor. Ideal to give it a personal touch.
Ref. kitcar3d006
Size
:
2 Units 100 X 33 CM.