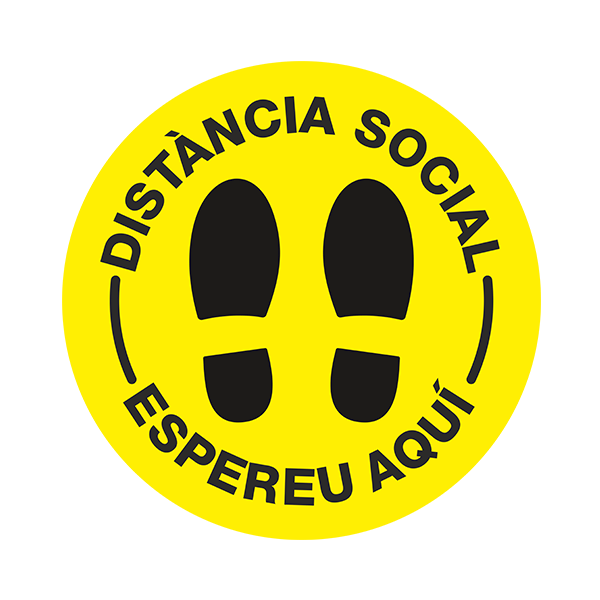 Size:
30 x 30 cm.
|
Position:
Normal
Covid 19 Floor Sticker, with the inscription Social Distance , in Catalan Perfect for establishing standards of social distance COVID-19 or coronavirus in commercial premises, schools, universities, hotels, bars and restaurants. Circular design with some footprints where you have to put yourself.
MATERIAL: Vinilo impreso de gran calidad laminado con una película anti-rasguños y antideslizante.
SEGURIDAD: Cumple con la normativa antideslizamiento DIN 51130 clasificación R9.
INSTALACIÓN: Adjuntamos espátula de colocación. Su instalación es muy sencilla.
FABRICADO EN ESPAÑA: Producto diseñado, fabricado y distribuido en Europa por nosotros.
Ref. covid022cat