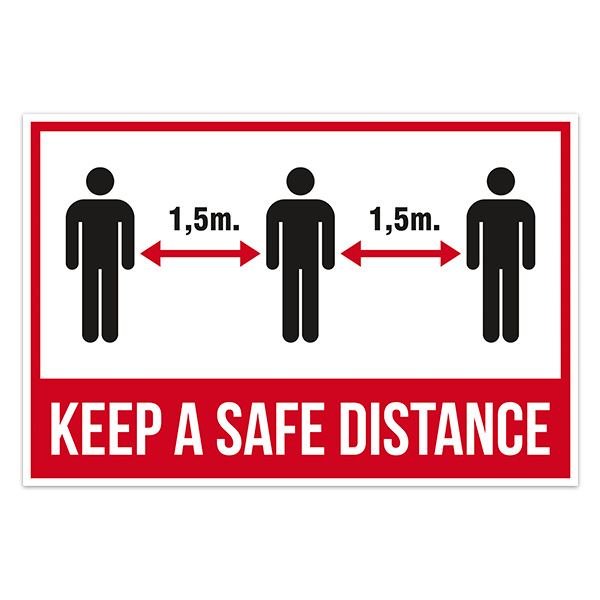 Size:
30 x 20 cm.
|
Position:
Normal
COVID-19, with the inscription please keep the distance in English. Perfect for establishing social distancing standards COVID-19 or coronavirus in commercial premises, schools, universities, hotels, bars and restaurants. Design with 3 silhouettes and information in black and white.
MATERIAL: High quality printed vinyl in full colour.
INSTALLATION: Attached is a spatula for installation. Its installation is very simple.
MANUFACTURED IN SPAIN: Product designed, manufactured and distributed in Europe by us.
Ref. covid042eng