= Wallmural crop zone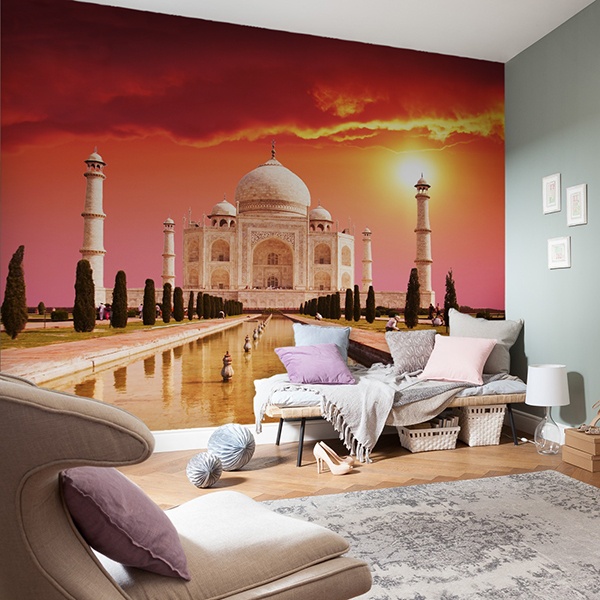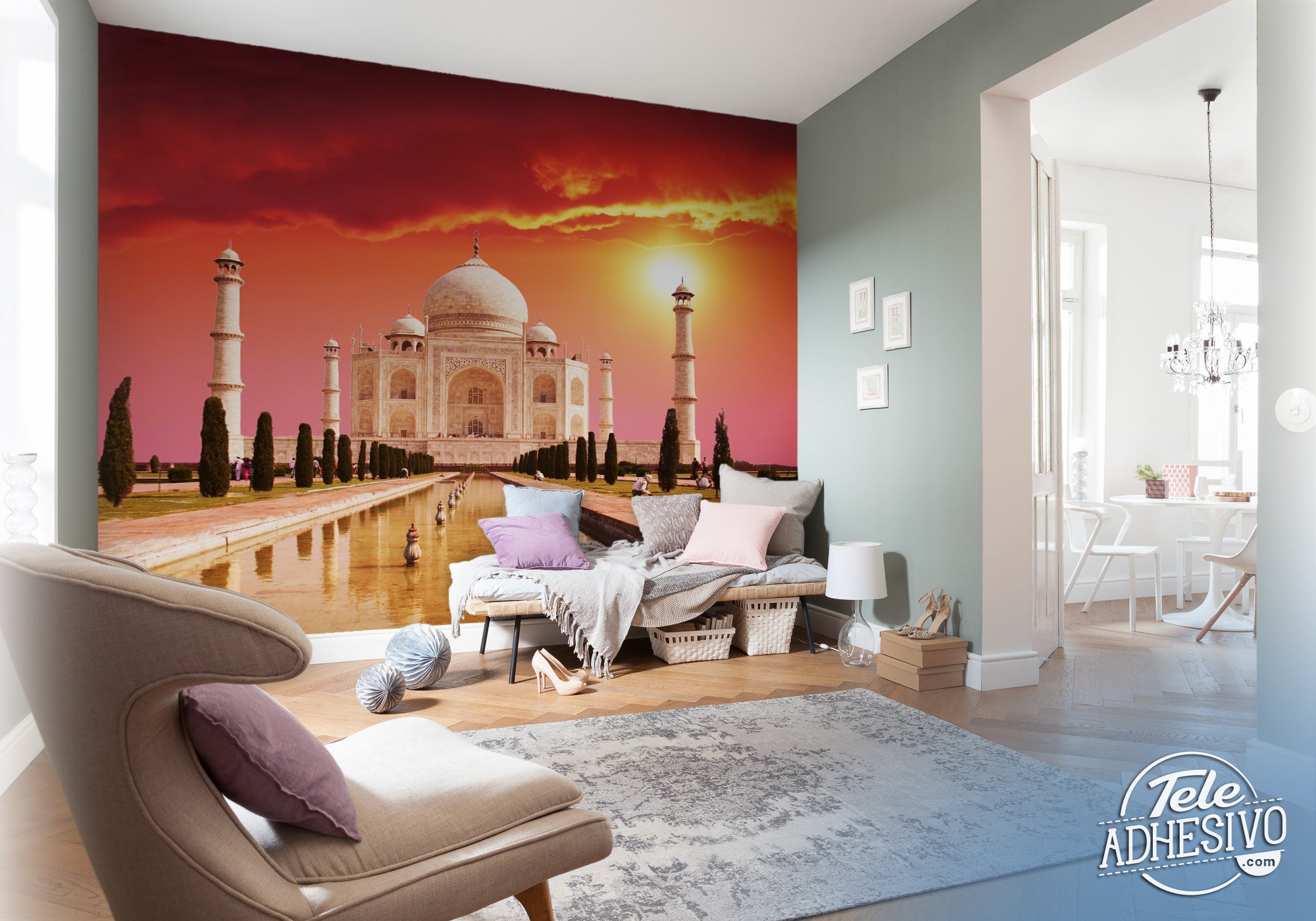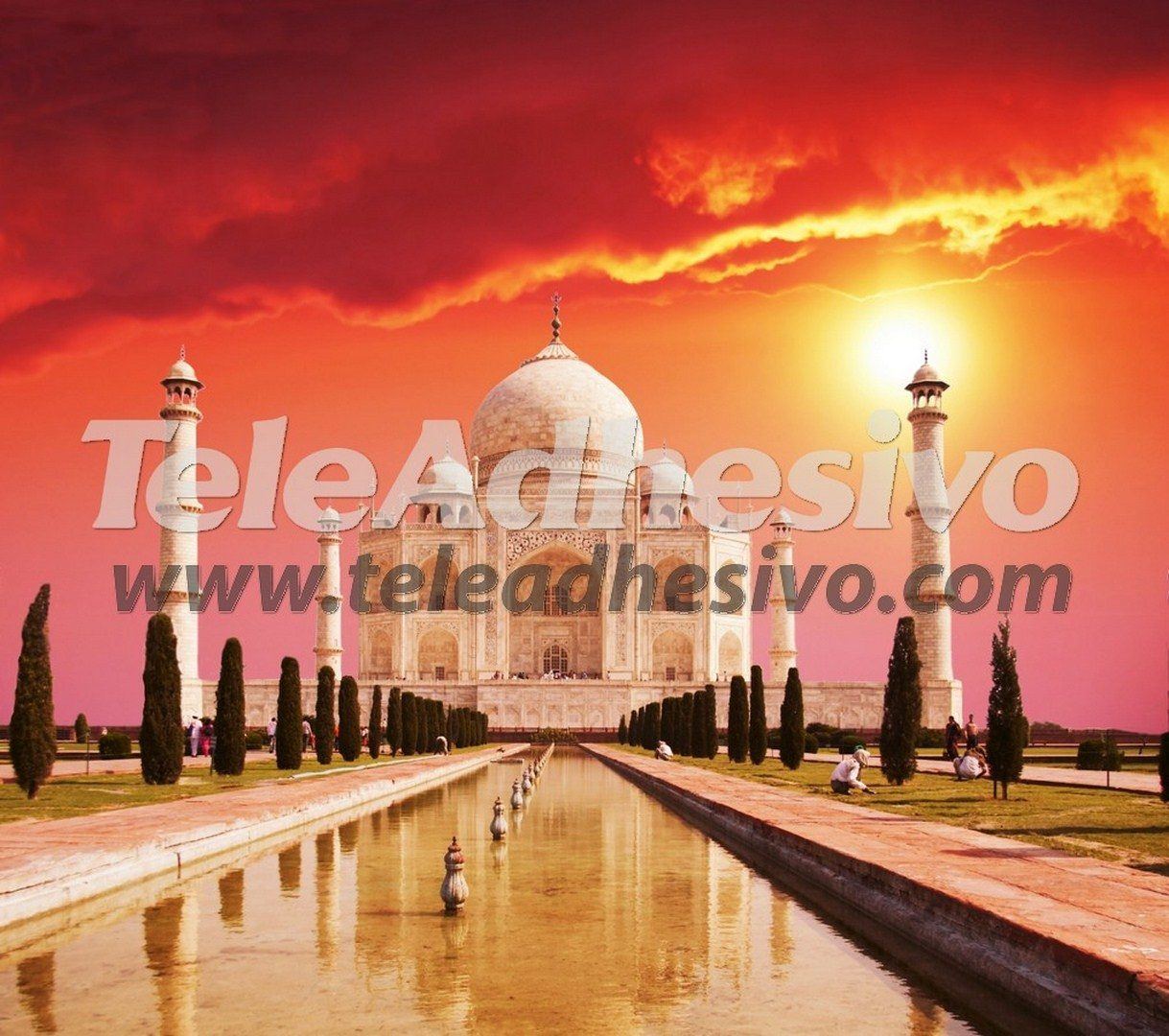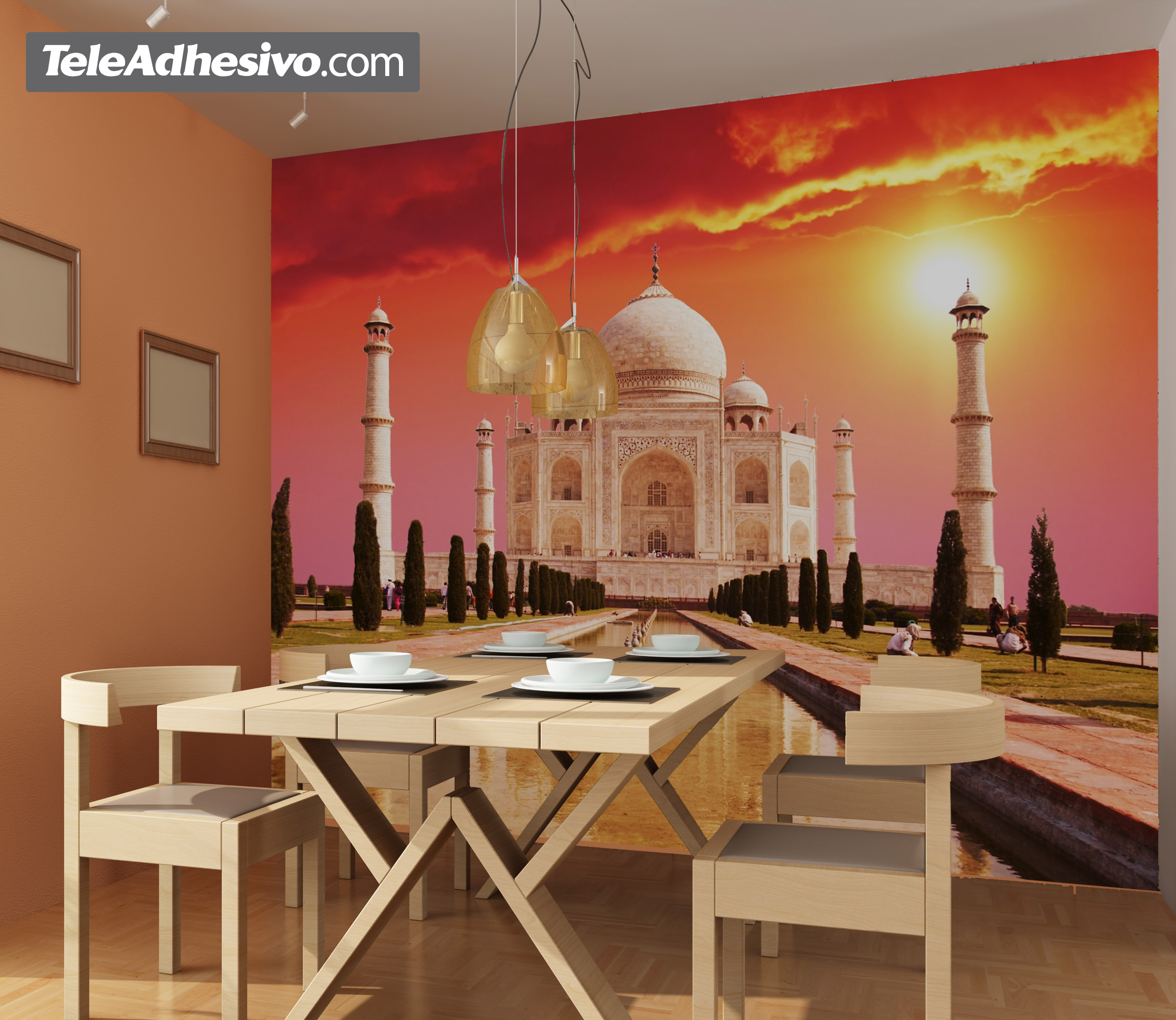 With the Taj Mahal mural can put a romantic piece of Indian history. It was built between 1631 and 1654 and is a tribute to his favorite wife. Example of the assembly of a photomural
The format of the Wall Murals The wall mural will be served in one or more panels of maximum 120 cm of width (depending on each material, for further information please contact us) and the corresponding length with a maximun of 300 cm, rolled in a cardboard tube, this making easy the assembly of the mural. The panels are printed with an overlapped of 1 cm. so that when placing them on the wall the picture repeats 1 cm., by this way the placing being very easy.
European rules against fires
The two types of materials used for the manufacture of the photomurals fulfil the European rules against fires (Clasification B1 according to the rule DIN 4102-B1)
Possibility of personalized sizes We offer the possibility to personalize the photomural, this may consist of: - Changing the size of a photomural and adapt it to the size that you want. - We can also make a photomural starting from a photo. - You can call at +34 902 013 562 and ask for it.
Ref. fom15