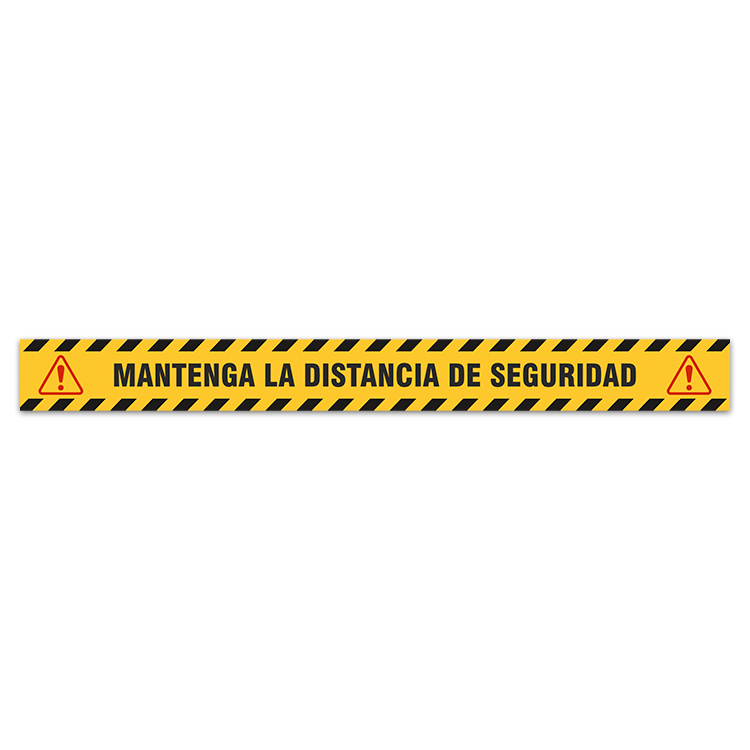 Size:
110 x 11 cm.
|
Position:
Normal
Special non-slip laminated floor stiker strip with the inscription "Keep safe distance" in Spanish. High quality printing and lamination. Perfect for setting social distancing standards in shops, schools, universities, hotels, bars and restaurants. Design in yellow, black and red danger signal.
MATERIAL: High quality printed vinyl laminated with an anti-scratch and anti-slip film.
SAFETY: Complies with the DIN 51130 anti-slip regulation, classification R9.
INSTALLATION: Attached is a spatula for installation. Its installation is very simple.
MANUFACTURED IN SPAIN: Product designed, manufactured and distributed in Europa by us.
Ref. sadi002esp