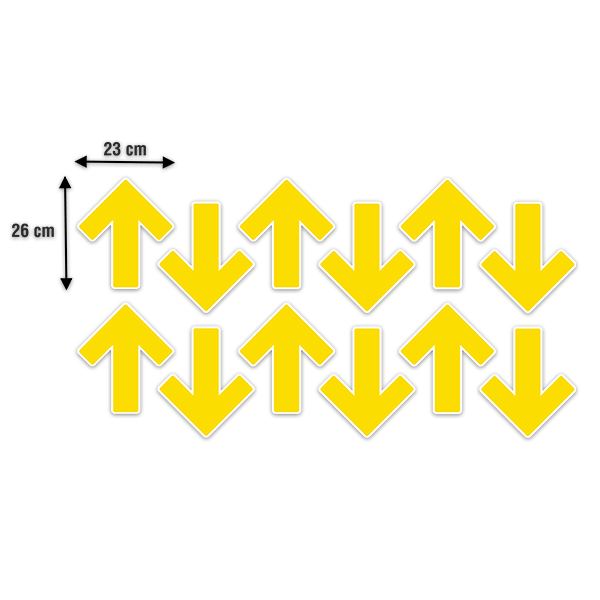 Size:
Set 125 X 61 CM.
|
Position:
Normal
COVID-19 Anti-slip Floor Sticker. Set of 12 yellow arrows with white border. COVID-19 social distancing rules for signs in commercial premises, schools, universities, hotels, bars and restaurants. Signal with this Set of 12 yellow sticker arrows.
MATERIAL: High quality printed vinyl laminated with an anti-scratch and anti-slip film.
SAFETY: Complies with the anti-slip regulation DIN 51130 classification R9.
INSTALLATION: We enclose a spatula for installation. Its installation is very simple.
MANUFACTURED IN SPAIN: Product designed, manufactured and distributed in Europe by us.
Ref. covid034